---
Shipping and delivery available
Select options at checkout
The RANGER-10 is designed for use in Polaris Ranger vehicles. This durable 10" subwoofer and 250-watt integrated amplifier is designed for Polaris Ranger vehicles and allows you to get bass in your UTV without losing any of your space. The custom designed enclosure mounts under the driver's side seat and once installed, is invisible. MTX has been making vehicle specific subwoofer enclosures for over 25 years and nobody knows how to do it better. 
Please note that MTX Audio products purchased on Amazon.ca, Amazon.com, or from the US are not covered under warranty by MTX in Canada.

OEM Finish
The MTX RANGER-10 is a subwoofer enclosure designed to mount directly under the driver's side seat of specific Polaris RANGER UTV models. The subwoofer enclosure is rotationally molded using linear low density polyethylene (LLDPE) creating a durable finish that is weather resistant and durable. The enclosure mounts under the drivers's side front or rear seat using existing mounting locations and does not require any cutting or drilling to install. The enclosure includes a 10" weather resistant 250-watt RMS subwoofer featuring a polypropylene cone that delivers exceptional low frequency output. The unit includes an integrated 250-watt class D amplifier that only requires power and signal. This saves riders from having to purchase a separate amplifier to power their enclosure and to find a place to mount it. The MTX RANGER-10 is self-contained and ready to deliver the bass that MTX is known for.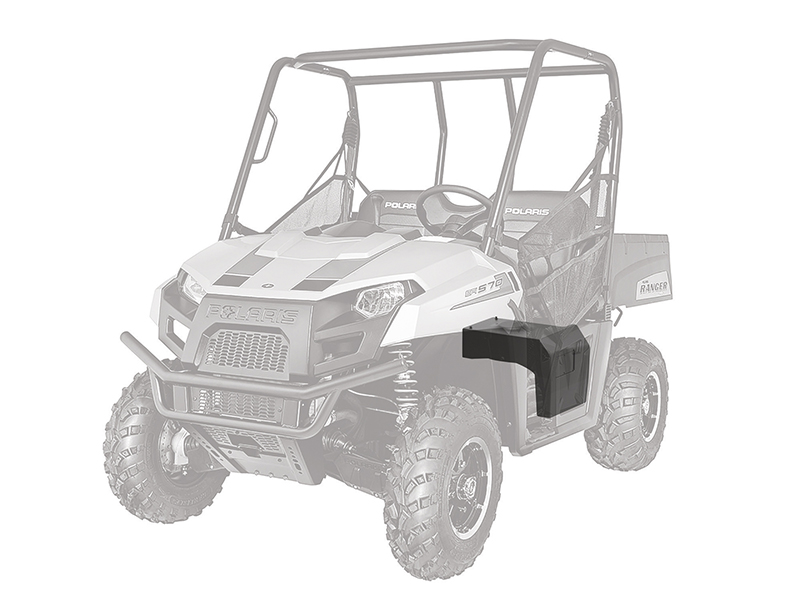 RANGER-10 Fit Guide
MODEL
2014
2015
2016
2017
2018
2019
Ranger XP570 (Full Size Only)
Yes
Yes
Yes
Yes
Ranger Diesel
No
No
No
No
No
No
Ranger 6X6
Yes
Yes
Yes
Yes
Ranger Crew XP 570-6 EPS (Full Size Only)
Yes
Yes
Yes
Yes
Ranger Crew XP 900-5 EPS
Yes
Yes
Yes
Yes
Ranger Crew Diesel
No
No
No
No
No
No
FEATURES
Integrated 250-Watt RMS Amplifier
Low Level Input with External Gain Control
High Efficiency 10" Polypropylene Subwoofer
Mounts Under Driver's Seat on 2-Door Models and Under Rear Driver's Side Seat on 4-Door Models
No Cutting or Drilling Required
SPECIFICATIONS
| | |
| --- | --- |
| RMS Power (Watts) | 250 |
| Peak Power (Watts) | 500 |
Contact us for more information
Payment & Security
Your payment information is processed securely. We do not store credit card details nor have access to your credit card information.