Episode® Response Series DSP Amplifiers
Episode Response Series amplifiers take multiroom audio to the next level, giving pros a matrix switching DSP amp that delivers incredible audio in up to 8 rooms - all in one convenient package. Available in three models, 8, 12, and 16 channels (4, 6, and 8 zones), these amps utilize a high-tech digital signal processing that provides clean and accurate audio in any space. They are also IP controlled, OvrC compatible, and have drivers for all popular control systems for an easy-to-control audio experience. With our Response Series amps, simply add sources and you're set.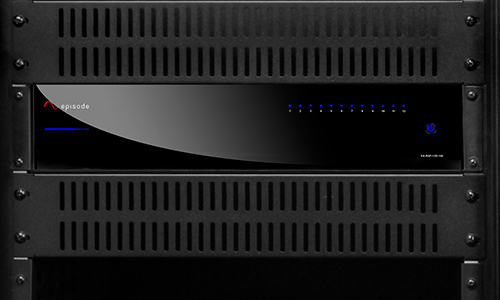 Clean and Fast Installs
Save space and time with the Response Series amps. It has a pre-amp, DSP, matrix switch, and amplification built-in to a single chassis, which saves rack space and cuts down on wiring to make your job easier – all while delivering superior sound.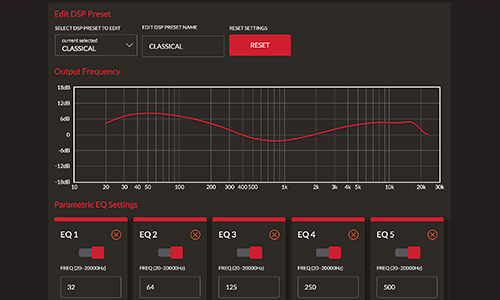 Digital Signal Processing and Mixing
Digital Signal Processor, or DSPs, are essential in creating great sound. The built-in DSP delivers stellar audio in a variety of spaces with its onboard 10-band parametric EQ, as well as full volume and other mixing capabilities per output channel, letting you and your customer find the perfect sound in every zone via a browser UI.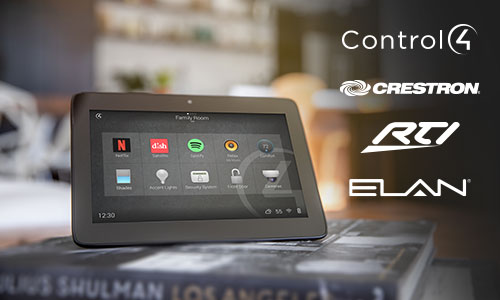 Control System Integration
Response Series amps easily integrate with Control4 and other popular control systems. With a full set of pre-built drivers, it's just a matter of dropping in a file to integrate with the control system of your choice.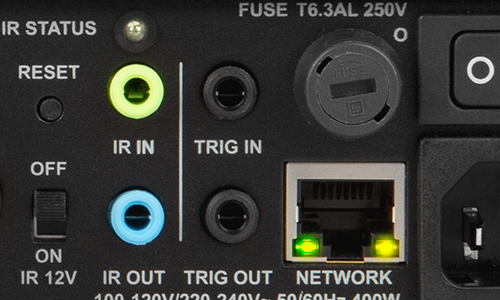 IP Controlled
Equipped with IP control, this amp is not only a breeze to automate, but it's also easily configured during your install, giving you and your customers a flawless experience with easy monitoring and control. For legacy installs, control Response Series amps with the built-in IR port.

Sub Out in Every Zone
Dedicated subwoofer outputs per zone make wiring and configuration simple and fast, letting you add an Episode  architectural Subwoofer  and Digital Subwoofer Amplifier to any room. Adding a subwoofer gives your customers full-frequency audio that delivers a rich and full audio experience that's incredibly accurate and satisfying.
Smart & Powerful
These amps pump out 100 watts per channel at 4-ohms and 50 watts at 8-ohms for powerful multiroom audio. Additionally, each Response Series amp is IP controlled, OvrC enabled, and features Signal Sensing and a 12v trigger for power saving - making these amps easy to integrate and easy to use.

Reliable Amplification
These amps feature an active variable/dynamic cooling system to increase longevity. They also feature anti-clipping technology that protects both the amp and speakers from being overdriven. Rackmount ears are included and pre-installed for easy mounting.
Superior Sound
Built-in Signature By Episode  presets make these amps the perfect match for our flagship speaker line, delivering the best sound every time. Plus, you can create, backup, and upload custom presets using built-in test signals and audio analytics. And for detailed audio, each amp has an adjustable low-pass/high-pass filter when using subwoofers.
Overview
Clean and Fast Installs
Digital Signal Processing and Mixing
Control System Integration
IP Controlled
Sub Out in Every Zone
Smart & Powerful
Reliable Amplification
Superior Sound
Specifications

CONTROL4 EPISODE RESPONSE DSP AMPLIFIER(EARSP8D100)

Type
HOME AUTOMATION

SPECIFICATIONS

Impedance Input
RCA analog input: 20kΩ
Power Output @ 4 ohm
2 channels driven: 2 × 100W 1 kHz All Channels: 16x80W 1 kHz
Power Output @ 8 ohm
2 channels driven: 2 × 50W 1 kHz All Channels: 16 × 80W 1 kHz
Power Output Bridged @ 8 ohm
8 x 160W 1 kHz
Sensitivity Input
1 Vrms
Topology
Class D
Total Harmonic Distortion (THD)
0.01% 1 kHz @ 1/8 rated power 4Ω or 8Ω
Connector Type
1 x RJ45 (ethernet), Stereo RCA inputs, 8x Analog loop output, 16 channels: 8 stereo or bridged output Speaker outputs
Fan Description
Two fans mounted, 1 each in left and right sides
Frequency Response
20 Hz - 20 kHz < ± 2 dB
Power Connection Type
NEMA 5/15P 3 prong to IEC 60320 C13, 1.8m length
Certifications
UL, CE, FCC
Dimensions (W x H x D)
19" × 16.7" × 3.5" (483 × 424 × 89 mm) With feet: 19" × 16.7" × 4" (483 × 424 × 101 mm)
Operating Humidity
20-90% RH
Operating Temperature
-10 to +50 °C (+14 to +122 °F) (indoor)
Power Consumption
1600W
Storage Temperature
-30 to +70 °C (-22 to +158 °F)
Weight
20.9 lb. (9.5 kg)
Signal to Noise Ratio
>95 dB A-weighted @ rated power
Nominal Impedance
1 ohm
RJ45 Auto Sensing
2.5 mVrms
LED Indicators
Front power LED: 1x Blue LED light bar System status LED: 16x Bi-color LED
Dynamic Range
> 100 dB A-weighted @ rated power
Channels
16-Channel
Contact us for more information
Payment & Security
Your payment information is processed securely. We do not store credit card details nor have access to your credit card information.