Aesthetics and Performance for Everyone
Décor allows aesthetics and performance to co-exist with bespoke speakers that offer the superior sound performance Paradigm is known for, while providing a visual cohesiveness with flat panel TVs that everyone aspires to have in their homes.
Driver Formats To Suit Your Needs
Paradigm Décor Custom Collection loudspeakers are available in an array of driver formats, with up to three audio channels in a single enclosure. Use one, or combine them, to build a slim, stylish high performance audio system that's tailored to the length and height of absolutely any television.
A Solution For Every Application
Décor speakers are available in both horizontal / sound bar and side-mounted / vertical configurations, with up to three audio channels in a single enclosure. Speakers can be combined to create a slim, elegant, high performance audio system that is customized to the exact height and length of any wall-mounted, flat panel television.


Tweeter
X-PAL™ Satin-Anodized Pure-Aluminum Dome Tweeters with exclusive Perforated Phase-Aligning (PPA™) Tweeter Lens, that protects the delicate pure-aluminum tweeter dome and acts as the Phase Plug, blocking out-of-phase frequencies for smoother, extended high frequencies with incredible detail and higher output.
Bass/Midrange
High-performance Anodized Unibody Bass/Midrange Cones with durable Nitrile-Butadiene Rubber Surrounds and specifically designed driver motor structure, featuring 1.5" high-temp voice coils and super-efficient shallow-depth extruded aluminum heatsinks, for a long life of high performance in the thinnest space.
Enclosure
Rigid, resonance-free enclosures are constructed of anodized extruded aluminum with heavy-duty MDF baffles. Enclosures hang just 2-inches off wall (with grille), making Décor speakers one of the slimmest high performance speakers available.
Recessed Terminal Connection
Connections for speaker wire are angled and recessed into the speaker enclosure along with an integrated wire management channel which eliminates wire pinching and allows the speaker to sit nearly flush against the wall.
TV Contour Issue
Some TVs have IR sensors, cameras, or logos at the bottom edge of the TV, preventing speakers from mounting perfectly flush.
Paradigm's TV Contour Matching Solution
Paradigm can customize the grille to compensate for this "bump out" which allows for a perfectly flush aesthetic when installed next to the TV.
Wallmounting Options
Paradigm Décor speakers can be mounted three ways for installation flexibility.
Fixed Wall Brackets
Fixed Wall Brackets provide a fast, easy means of wall mounting. While ideal for many TV panels, fixed wall brackets provide minimal adjustability and come in vertical and horizontal designs. Brackets are pre-attached—just position the wall brackets using the provided template and hang!
Articulating Wall Brackets
For greater mounting flexibility, the Paradigm Décor Articulating Wall Bracket allows adjustments within millimeters forward, backward or sideways to ensure speakers are completely flush with ultra-slim televisions. The same Articulating Mounting bracket is used for vertical and horizontal mounting. Brackets are pre-attached to the speaker—just attach the "mate" to the wall using the provided wall template and hang!
Television Brackets
Horizontal and/or vertical rails make up the Décor Television Bracket. This mounting system allows you to combine any traditional TV mounting bracket (not provided) with our Décor Television Brackets. Get the perfect fit with no gaps between TV and speakers!
Performance That Suits Your Space
The Paradigm Décor Custom Collection gives you the flexibility to use any size television and match it with high-performance Paradigm home theater audio, without worrying about mismatched aesthetics or poorly blended sound.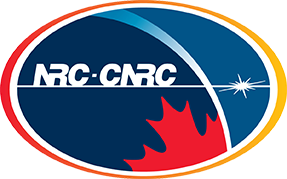 Partnered with the NRC
Paradigm is partnered with Canada's world-renowned NRC in ongoing research to reveal the true nature of sound and human hearing. Findings influence design and performance specs, resulting in a uniquely realistic listening experience, backed by sound science.
Overview
Custom-Length Center Channel Soundbar
Paradigm provides additional products to enhance your experience. Choose from Anthem Room Correction (ARC®), Wireless modules for select subwoofers, square grilles for section in-ceiling models and much more
Specifications

Custom-Length Center Channel Soundbar

Type
Custom Lenght TV Speakers

SPECIFICATIONS

DESING
Custom-Length Center Channel Soundbar
CROSSOVER
2nd-order electro- acoustic at 2.6kHz
FREQUENCY RESPONSE ON-AXIS
±3 dB from 140 Hz - 21 kHz
HIGH FREQUENCY DRIVER
1" (2.5cm) X-PAL™ dome, ferro-fluid damped / cooled, Perforated Phase-Aligning (PPA™) Tweeter Lens
MID/BASS FREQUENCY DRIVER
Two 4.5" (11.4cm) anodized aluminum unibody cones, 1.5" high-temp voice coils
LOW FREQUENCY EXTENSION
80 Hz
SENSITIVITY ROOM / ANECHOIC
92 dB / 89 dB
DIMENSIONS WITH CONTOUR GRILLE
5.6875" × Custom × 2.06" (14.4cm × Custom × 5.2cm)
FREQUENCY RESPONSE 30° OFF-AXIS
±3 dB from 140 Hz - 17 kHz
SUITABLE AMPLIFIER POWER RANGE
15-130 W
IMPEDANCE
Compatible with 8 ohms
DIMENSIONS H X W X D
5.3125" × Custom × 2.06" (13.5cm × Custom × 5.2cm)
WEIGHT
Varies depending on length
FINISHES
Magnetic grille is machined MDF, cloth wrapped
Contact us for more information
Payment & Security
Your payment information is processed securely. We do not store credit card details nor have access to your credit card information.