---
Shipping and delivery available
Select options at checkout
Simple, space-saving setup
Wireless Solution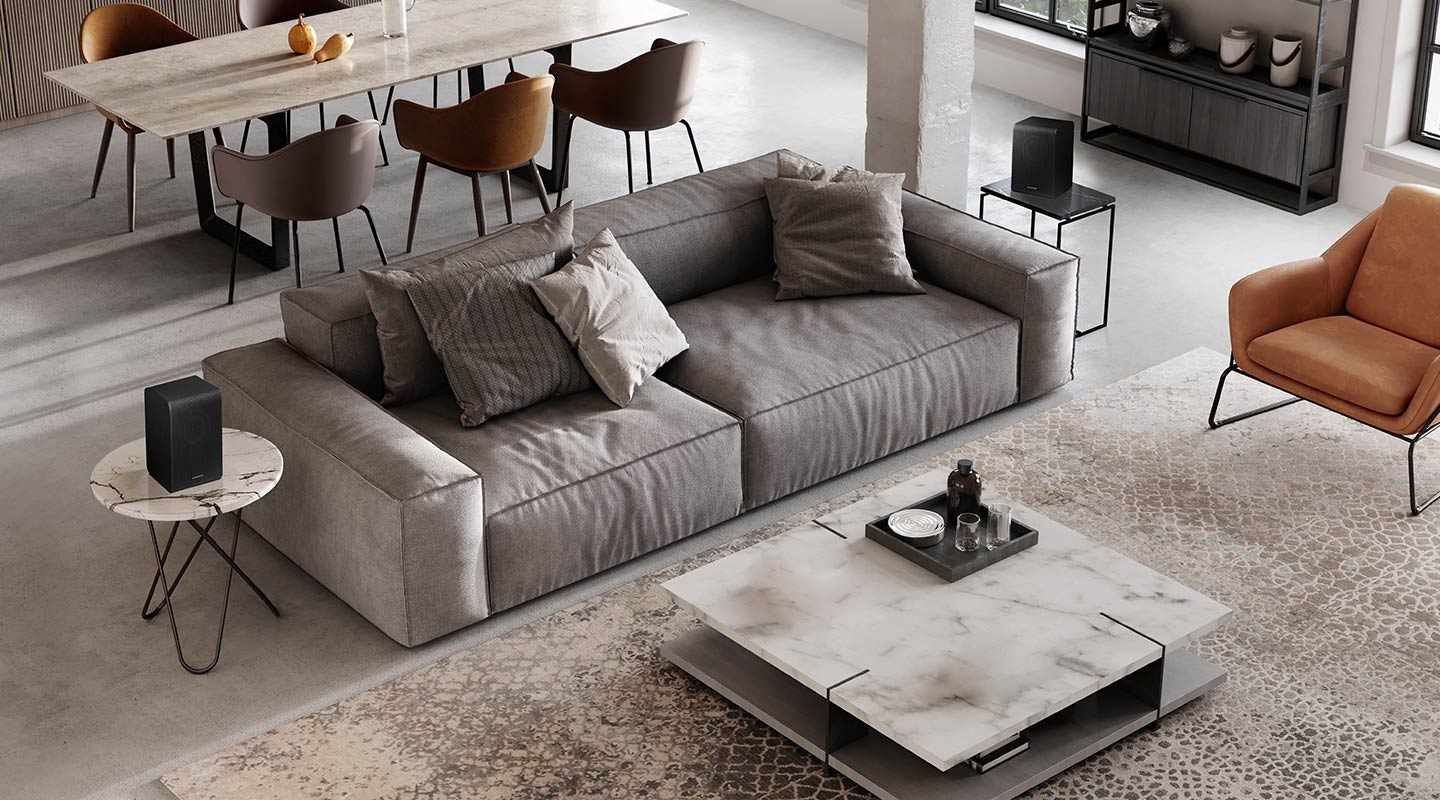 Sync up to a surround sound experience that doesn't clutter your space. Link the SWA-9200S Rear Speaker Kit to your soundbar without separate modules and enjoy cinematic audi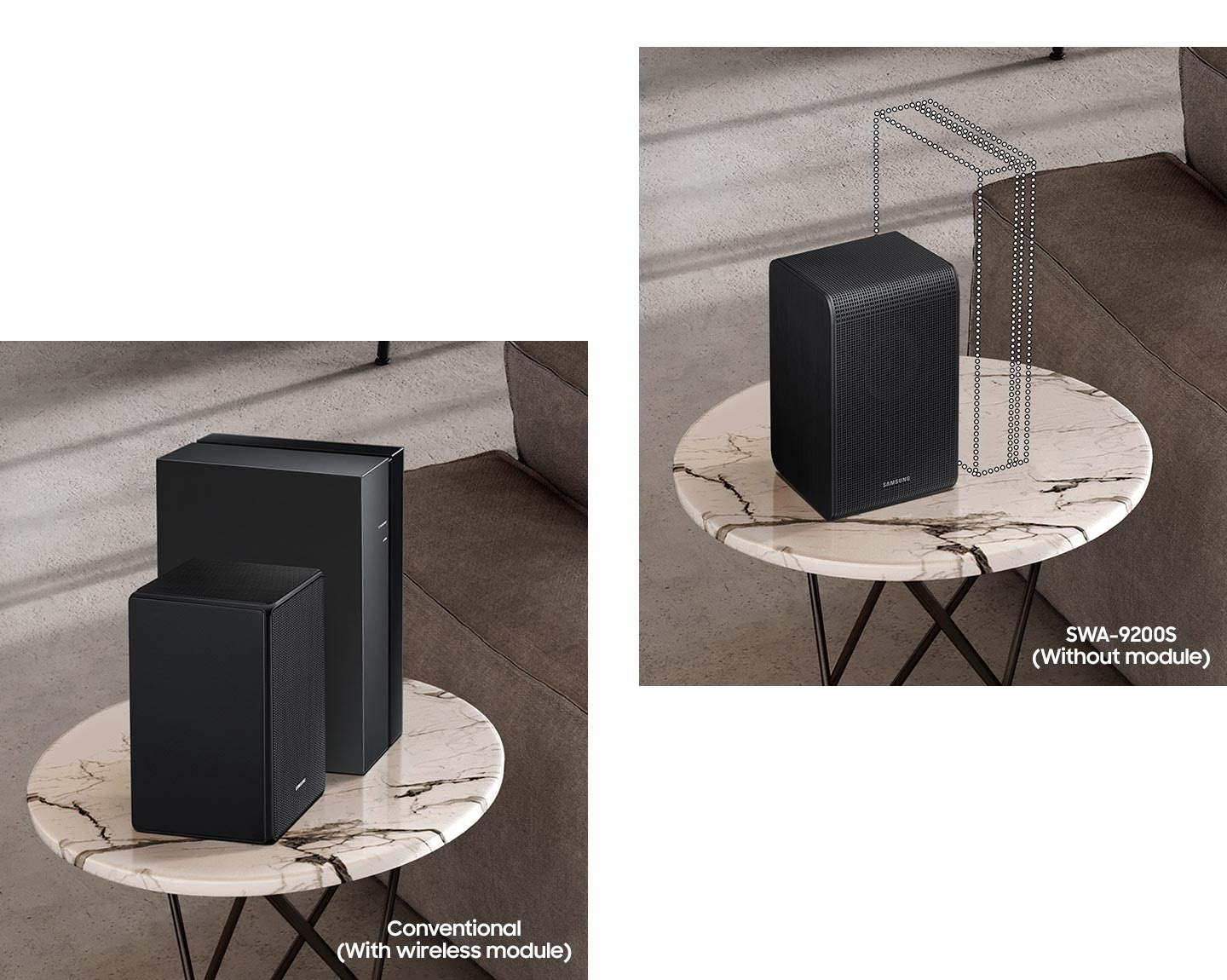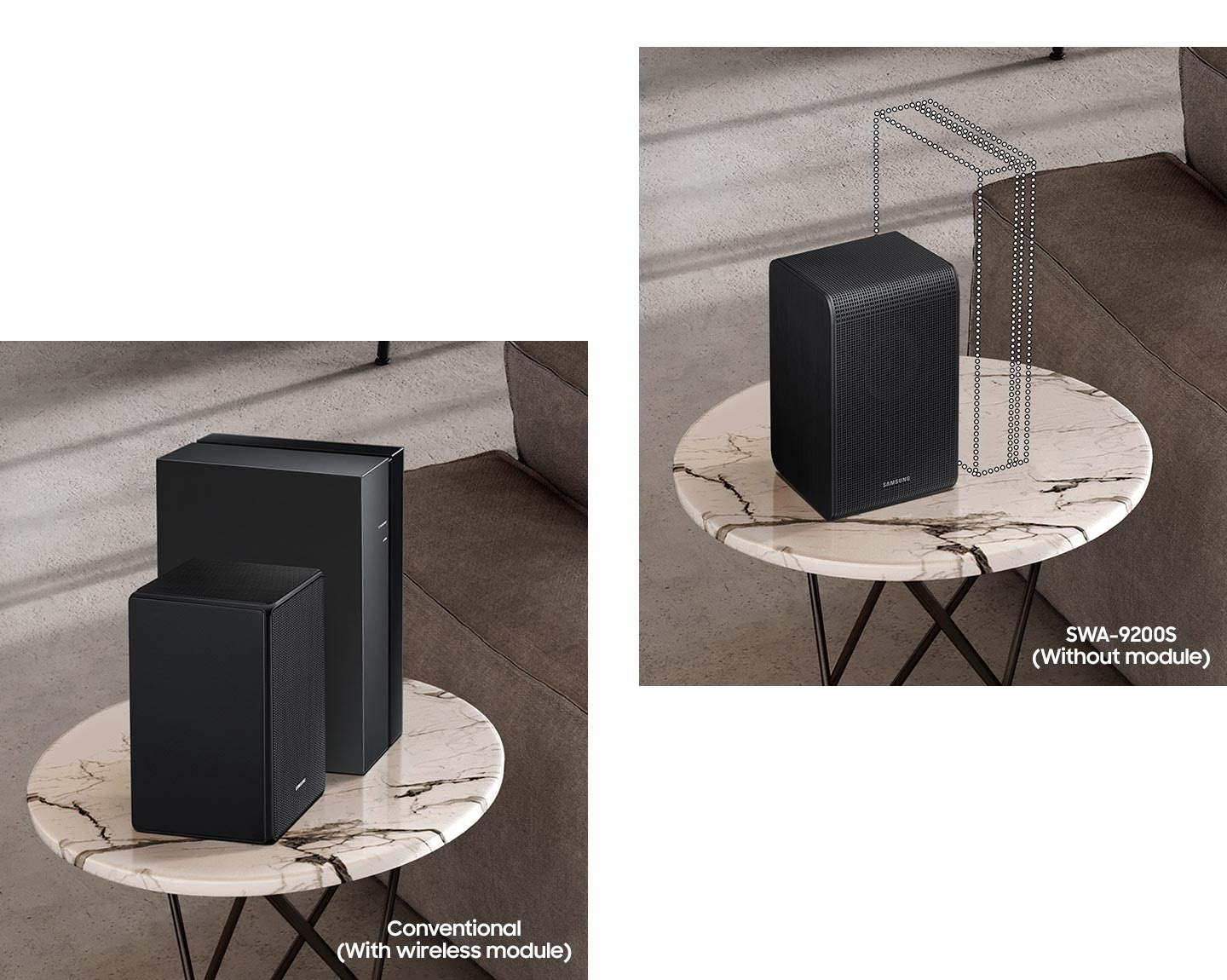 Sound travels around the room
Wireless Surround Sound ready
The Wireless Rear Speaker Kit lets you enjoy your surround sound system easily without the mess of wires**.Together with your Soundbar, you can create a multi-channel system for a true surround sound experience.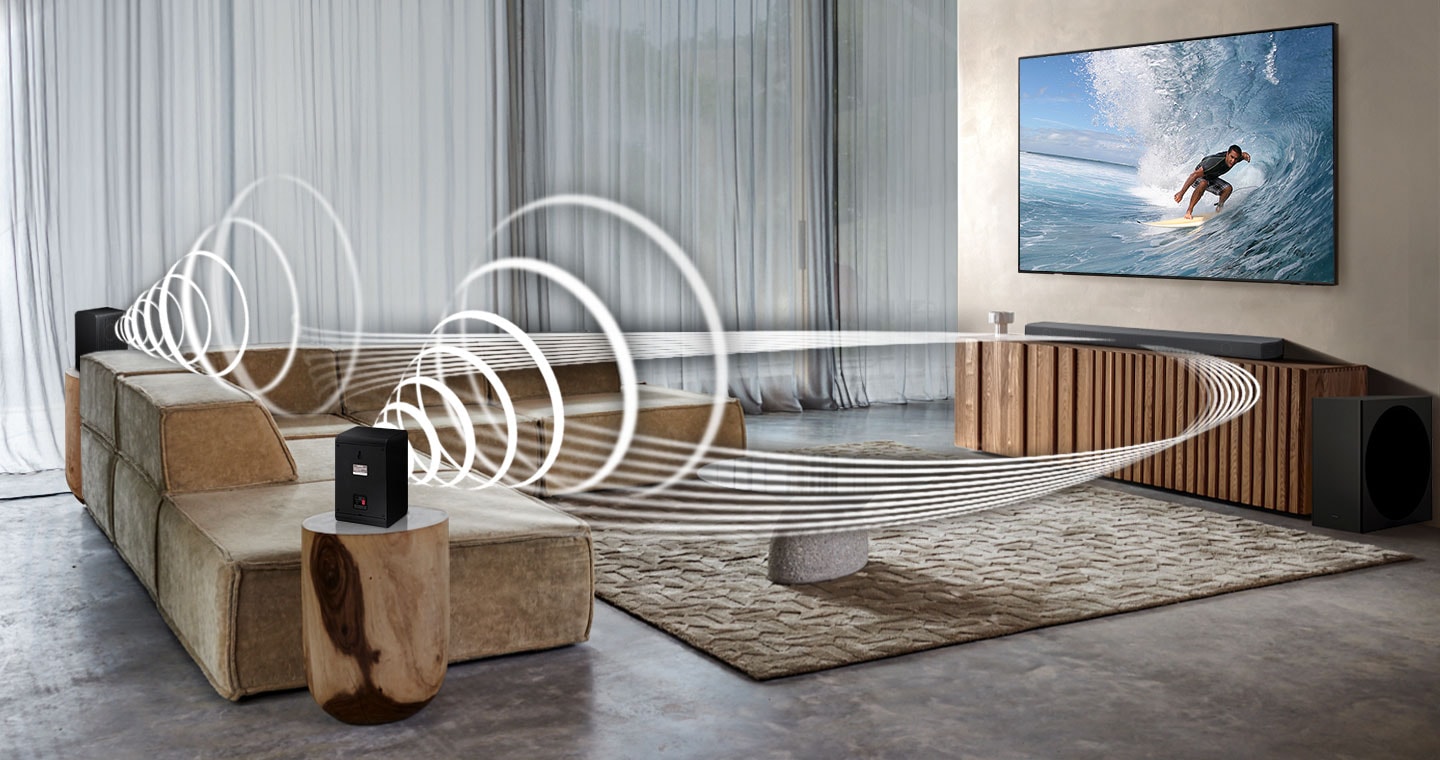 Overview
Expand your Soundbar system to create a true cinematic sound experience.
Simple, space-saving setup
Sound travels around the room
Specifications

WIRELESS REAR SPEAKERS

Type
SPEAKERS

GENAERAL SPECIFICATION

TOTAL POWER
60W
NUMBER OF CHANNEL
2.0CH

DIMENSIONS

PACKING TYPE
One Packing
NET DIMENSIONS (WIRELESS MODULE)(W x H x D)
105.0 x 157.0 x 109.0 mm
NET DIMENSION (REAR SPEAKER)(W x H x D)
105.0 x 152.0 x 109.0 mm
GROSS DIMENSION (WITH PACKAGE)
196.0 x 157.0 x 345.0 mm

WEIGHT

NET WEIGHT (WIRELESS MODULE)
0.9Kg
NET WEIGHT (SPEAKER)
0.8Kg
GROSS WEIGHT : ONE PACKING
2.4Kg

POWER

STAND-BY POWER CONSUMPTION(WIRELESS MODULE)
0.5 W
OPERATION POWER CONSUMPTION (WIRELESS MODULE)
12W
FREE VOLTAGE
Yes
Contact us for more information
Payment & Security
Your payment information is processed securely. We do not store credit card details nor have access to your credit card information.